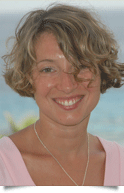 As Lilac Palm's Director and co-founder, Victoria is responsible for overall project management. With supernatural attention to detail, she'll be your first point of contact for artist booking enquiries.
Victoria's creative upbringing in St. Petersburg meant that she spent her childhood backstage at performance venues. Having lived in six different countries, she speaks several languages fluently and thrives when operating in new and unusual territories.
After trying her hand at photography, tour management and artist management, Victoria found her calling in concert management and organisation making use of her valuable global connections with managers and agents, her in-depth knowledge of the field and her creative eye for matching an artist to an occasion.
Special events in Victoria's portfolio include a Stevie Wonder performance in London, shows by Kylie Minogue and Elton John in Moscow, a Paul McCartney concert in Israel and a series of Economic Forums in St. Petersburg.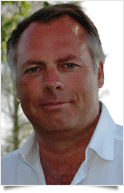 Christopher served with the 22 SAS D Squadron in the first Gulf War. His military background is supported by almost 20 years of providing security services for governmental, presidential and royal clients.
Director of our sister company SkyBridge Security, Christopher has protected and advised some of the world's best-known corporations and personalities, managing operations across five continents. He's trained Whitehall security drivers for hostile zones, designed and coordinated distinctive security plans (including global standing operating procedures), created disaster recovery and evacuation plans, as well and organised threat and crisis management from corporate to country levels. Read more about Christopher's experience.
Christopher's an invaluable team member when it comes to complex show production. Utilising his impeccable military mindset for strategising, he rolls out precise, flexible plans which never fail to make our operations smooth and efficient. Christopher holds an M.Sc. in Security Management (Distinction) from Loughborough University.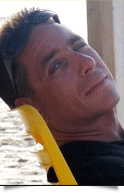 Paul is one of the top show production specialists in the industry – he'll make the most complex events run smoothly. Paul entered the entertainment business in the 1980s, managing Soviet rock bands and learning to speak Russian.
Paul since has spent over 25 years producing shows around the world. His vast experience includes working as tour and production manager to the world's leading orchestras, and in particular has spent 20 years managing international tours of the Kirov (Mariinsky) and Bolshoi Opera and Ballet Companies. When Paul is not staging spectacular shows for us, he spends time looking for new exciting show locations.
Paul's favourite events over the years include Nelson Mandela's release concert at Wembley Stadium, the Royal Opera at the opening of the Baden-Baden Festspielhaus, performances from Kylie Minogue, Pink, Elton John, Cirque de Soleil, Paul McCartney and a Gala Dinner featuring Nancy Ajram in Dubai.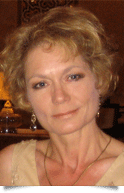 Jacqueline graduated from Goldsmiths' College, University of London, with a BA Hons in Drama/German. She gained her diploma in Performance Arts at the Arts Educational Schools.
In over 25 years of working throughout the media jungle in advertising, multimedia, film, television and theatre production, Jacqueline has many award-winning theatrical productions to her name, including Binary Dreamers with the Royal National Theatre and the Science Alive UK roadshow.
More recently, she's produced 19 feature films and documentaries including Don't Tell (2006 Academy Award Nominee) and Romanzo Criminale (2006 European Film Academy Nomination). Jacqueline was Media Manager for Oman's World Fireworks Championships 2010, holding responsibility for staging, marketing and filming the largest competition of its kind.
She's managed the art installation CO2morrow at London's Royal Academy, which is currently touring the UK. Jacqueline is also busy developing the live action version of the iconic video game Street Fighter.