Booking International Artists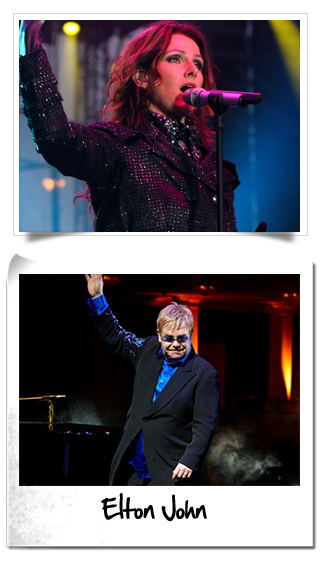 Seeking the world's most popular performers or widely-recognised celebrities for your show? Lilac Palm is the booking agent and show producer you need.
We operate from the bright lights of London and work around the world on behalf of clients organising private celebrations, corporate events, festivals or concerts in destinations as diverse as India, the Middle East, South America and remote parts of Russia.
We work with an unlimited range of artists, so you won't find our leading personalities on this page. We'll advise you on which artist or performer would best fit your budget or theme, or track down the one performer you've set your heart on. Whether you'd love to book Elton John for an intimate piano performance, hire Sir Paul McCartney for an acoustic set, or stage a spectacular Stevie Wonder show, we have the contacts and the expertise to make it happen.
Whether it's a surprise birthday party where your loved one is serenaded by their favourite singer, a gala dinner in an exquisite setting with a leading orchestra, or a unique grand-opening complete with dancers, acrobats and famous illusionists, we will source the talent to make it a once-in-a-lifetime experience.
Contact us for guidance and a one-on-one discussion.
Please note: It's impossible for us to list fees because they can vary so widely, depending on many factors including the artist concerned, their recent ratings, schedule, willingness to appear at a given event and their current location in the world. We cannot guarantee the booking of your chosen artist as they may not be available.