International Event Production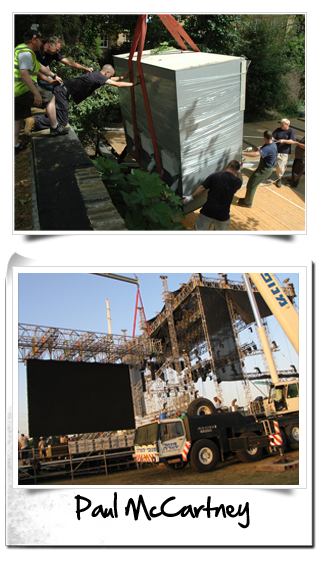 Whatever your desires for your show or entertainment event, we'll make them reality.
Planning a star-studded concert in a public park, a field-filling festival, a plush private or corporate event?
Lilac Palm's highly experienced show production team have done it all before and will design and deliver your show anywhere in the world.
We'll meet even the toughest of demands, whether you're seeking the world's best pop performer, a sensational floating stage or an eye-catching centrepiece of rare television sets. Lilac Palm can manage the entire project, from venue selection to hospitality and day-to-day execution of all production including stage design, rigging, lighting and sound. Or, we can focus on solving particular problems and resolve sticking points.
We know that cutting-edge show production can often be hindered by the reluctance of the artist's manager or agent to jump into the unknown. If you represent a new festival, are a young promoter in a difficult or unknown territory, or are working in a location with a security concern then our knowledge is invaluable. With exceptional, global connections in the entertainment industry, Lilac Palm is recognised as the ultimate problem-solving team.
We produce all types of shows:



Public and private concerts
Opera and ballet performances
Corporate celebrations such as grand openings,
company milestones, award shows & product launches
Private celebrations such as weddings & birthdays

Please contact us to discuss your needs and together we'll work out the best plan to make your show sparkle.